Vita Biosa 'Original' Now Available in Family Size
What is Vita Biosa Liquid Probiotic?

Fermentation as Extraction
Fermentation increase the bio-availability of the active ingredients from medicinal plants.

Small Batch Fermentations
Small batches ensures maximum bio-availability and microbial count!

Certified Organic
No fillers, flavors or colors! Medicinal plants ensure the bio-availability of micronutrients.
Liquid Probiotic
The pH adjusted water ensures the bio-availability of living probiotics from your mouth, to bowel, to intestines!

Supports Intestinal Health
Probiotics support healthy gut bacteria that help prevent outsiders from making you vulnerable.

Gut Balance
Our cultures help increase beneficial bacteria population and maintain digestive health balance.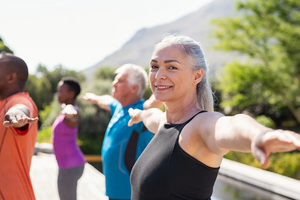 FAQS
Vita Biosa is a line of liquid probiotics that are fermented with 10 different live cultures and fortified with medicinal plants. Our unique, small-batch fermentation process enhances the bio-availability of the fortifying micro-nutrients for maximum immunological effect.
Learn More